What Does SEO Stand For in Web Design and Development?
What does SEO stand for in web design and development? It's the process of incorporating search engine optimization into your website design. While search engines cannot see every aspect of your website, they can pick up on elements that will help them crawl and index your site. In addition to Structured websites, SEO also includes Meta titles and Mobile-friendly sites. SEO is a vital part of any website, whether you are a startup or a large company.
(Looking for an SEO firm? Contact Mesa SEO today!)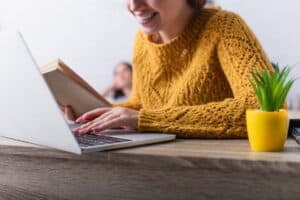 Structured websites help search engines index and crawl
One way to ensure that your website gets the proper attention it deserves is to make sure it is structured correctly. Search engines crawl websites using links from other sites and need to know where to go to find the pages that interest them. Without links, your pages are invisible to them. Too many websites structure their navigation in a way that makes them difficult to index and crawl, which hurts their chances of showing up in search results. 
The next step in making sure that your website is well-structured and easy to navigate is to include meta-tags, title tags, and meta descriptions. Search engines use these meta-tags to identify which content is important and which is not. The meta-tags are the first thing that search engines will scan for, so the more structured your website is, the more likely it will be indexed by search engines. However, you must remember that having a well-structured website doesn't guarantee you'll get the desired results. 
Meta titles
SEO stands for search engine optimization. These efforts are essential to get your website ranked high on Google. SEO focuses on using metadata, such as title tags and meta descriptions, to optimize a site's visibility. According to SEO experts, the title tag is the most important SEO element. A good title tag should include a focus keyword. The meta description should also include the keyword and have a maximum length of 160 characters. 
Search engine optimization is another important aspect of web design and development. Many website owners want their site to be on the first page of Google. However, achieving this goal is not as simple as it sounds. Google has its own set of rules for ranking websites, and it's not easy. Some web designers use manipulative techniques, such as placing multiple H1 tags on each page, to get higher rankings in the search results. 
Mobile-friendly websites
A well-designed website can benefit from search engine optimization. A well-designed site will help users find content that is relevant to their interests. Developing a search-friendly site is important for many reasons. If a user cannot read a page, it will hurt your rankings. For example, an inefficient website design will cause half of your visitors to bounce out of your site. It also sends negative signals to Google. 
Google has also made mobile-friendliness a ranking factor. In 2017, the company introduced mobile-first indexing. However, some sites have not yet caught on to the importance of being mobile-friendly. This is because the majority of web traffic is now coming from mobile devices. In addition, mobile-friendliness improves SEO and ensures a great user experience for users. For example, the website The Sill ranks on page one for searches related to house plants, and the content of its pages are easy to read on a mobile device. 
White hat SEO
The use of White Hat SEO is essential for internet marketing services. Inaccurate or unethical practices can cause a website to get banned from major search engines. Google is one of the most popular search engines with billions of users every day. The more people visit your site, the more likely it is to be found. White Hat SEO can help increase your site's visibility on the search engine results page. 
One of the most basic white hat techniques is using keywords in your content. This helps the search engines crawl your site and bring in more traffic. However, make sure the keywords you use are relevant to the search terms people use. Avoid keyword stuffing, which means loading your website with keywords that are not natural or read unnaturally. A skilled SEO specialist will be able to identify keywords and utilize them appropriately using white hat techniques. If you want to take your SEO strategy to the next level, it is a good idea to hire an SEO reseller. The search engines update their algorithms regularly, and white hat techniques are no exception.