How to Measure Social Media Marketing Success?
The first step in measuring the success of your social media marketing campaign is to define your business's goal. Whether it is to gain more site visitors or to increase conversions, defining a business goal will help you choose the appropriate metrics and set a time frame for measuring success. For example, if you want to increase your conversions by 25% in three months, you may want to measure the effectiveness of different social media marketing tactics, including ads, product tags, and influencers.
(Looking for an expert at logo design in Mesa? Contact us today!)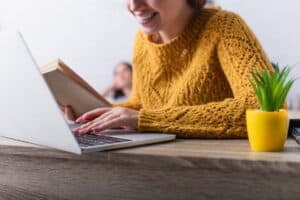 Monitoring your social media activities
Using metrics to measure social media marketing success is an important part of the marketing process. It can help you understand the results of your campaign and spot any mistakes. The best way to do this is by establishing goals and identifying which channels will work best for your business. You can use both ongoing and campaign-focused metrics. 
When measuring your social media activities, use a tool that allows you to track the most important metrics daily. Some social media channels offer built-in analytics, while others offer third-party tools that can collect data. Regardless of which tool you choose, be sure to set up tracking before you start your campaign. Using a tool will allow you to compare your results to your expectations, as well as to competitors. By using this data, you can make decisions about how to adjust your campaign and improve your results. 
Measuring engagement
Using engagement rates as a measure of social media marketing success can be useful in determining the success of a social media campaign. High engagement rates mean that the content you post is appealing to your audience and is being shared, and this can increase your brand awareness. To determine how well your posts are doing, you can check your Twitter report to see how many interactions each post and profile has received. You may also want to check out how many organic mentions your posts have received. 
Measuring engagement is a crucial element of social media marketing success. It gives you a more accurate picture of what types of content are being shared by your audience. It also helps you refine your social media calendar and choose the best times to share your content. 
Measuring reach
Measuring the success of social media marketing efforts requires tracking the interaction between brand messages and viewers. Fortunately, social media metrics can be tracked in real-time with web tools and social analytics software. One of the most useful metrics is customer engagement. It's an important tool for understanding how consumers are reacting to your brand and helps identify which prospects to target for future advertising. Furthermore, it helps you determine which content is most interesting for your audience, which can lead to revised marketing messages or new products. 
Reach is another key metric to measure the success of your marketing campaign. This metric refers to the number of times your content has been viewed or shared. It is often an estimate, but it helps you gauge the size of your potential audience. 
Measuring CTR
To know if your social media marketing efforts are working, you must measure your click-through rate (CTR). A CTR is the percentage of clicks that result in a conversion. It is important to note that CTR can vary widely depending on the call to action you use. If your CTR is low, it could be a sign that your content or audience settings are not right. You can calculate CTR by dividing your total number of impressions by the number of clicks. For example, if you had 3,457 impressions and 450 clicks, your CTR would be 13%. 
Another important metric to measure in social media marketing is lead generation. This metric captures consumer interest and develops a sales pipeline. It involves several processes, from data collection to salesperson contact. Another useful metric is the click-through rate, which shows how many people click on your ad. 
Measuring conversions
Measuring conversions for social media success begins with defining the conversion funnel. This helps determine if your content is converting eyeballs into customers, and if so, how many. This can be done by tracking whether your posts, social media posts, and blog comments generate leads. 
The conversion rate refers to the percentage of visitors who perform the desired action, such as downloading an ebook, buying a product, or requesting more information. Conversions are the most important metric for measuring the success of your social media marketing efforts, as high conversion rates are an indicator of a successful campaign.